Faerie

Puss in Boots, a known Faerie.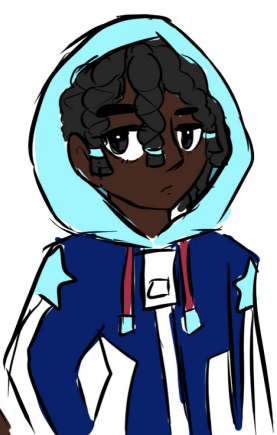 Faerie (妖精), or sometimes simply European Yokai (ヨーロッパ妖怪), are a subset of yokai. As their name indicates, they hail from all across Europe and can be seen as the European equivalent to 'Merican Yokai.
They serve a minor supporting role in Beyond Light and Shadow, but are given more focus in the standalone "Blades of Camelot and the Savior Messiah" chapter.
Traits
Faeries fall under a lot of tribes most Shadowside yokai do, so Goriki, Onnen, Mononoke, Tsukumono, Uwanosora, and Omamori. Oni, Kaima, Midako, and Inaza tribes are absent, but have an entirely new tribe called the Regal tribe that is reserved for royalty.


They are summoned through arcs, though not every member has a Shadowside form. Their version of Shadowside is called an Unseelie form, whereas their Lightsides are called Seelie form.

While fairies do not have an exact counterpart to Kenbumajin, The Knights of Camelot can be seen as a midpoint between normal yokai/fairies and Kenbumajin in terms of power. They have specially decorated arcs.

Fairies are generally considered a little more secretive and lowkey than most other forms of yokai, despite how much reach a few fairies have. This is due to several reasons including but not limited to enviormental damage, the increased use of certain types of iron in human structures, and a lack of beliveing in the stories of fairies.
Members
Standard Fairies
| Image | Name | Tribe | Element |
| --- | --- | --- | --- |
| | Puss in Boots | | |
Knights of Camelot
| Image | Name | Tribe | Element |
| --- | --- | --- | --- |
| ? | Lancelot | ? | ? |
| ? | Percival | ? | ? |
| ? | Gawain | ? | ? |
| ? | Bedivere | ? | ? |
Trivia
Originally, they were going to be called "Fairytale Yokai", but this was changed to simply just Faerie Yokai as the concept of Fairytales aren't a strictly European idea.
Fairies' common weakness to certain types of iron is a refrence to how it is believed that cold iron can repel fairies, ghosts, witches, and other unwanted spirits in a lot of European countries.
The Knights of Camelot's Arcs are based on the DX Arcs that were primarily released during the airing of Yokai Watch!, where specially sold arcs had a custom and elaborate cover on one side, as well as distinct colors, finishes, etc.